Last modified: 10/01/13
Home
---
Pastor Charles Corno
What Every Christian Should Know About Halloween, and why it is not pleasing to God.
Bible text used
Charles Corno explains the historical and tradtional meaning of Halloween. It is not a secular or Christian holiday, but rather one for followers of Satan. GOD's people should take no part in Halloween in any way.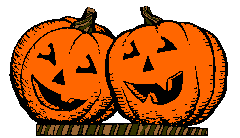 Email:Charles Corno
---
Other Sermons by Charles Corno
Gospel Sermon Series Charles Corno
---
copyright © 2001-2012 Walking with the LORD, the sermons and programs are © copyright of their respective owners.
---
Home | God's Word | Worship Service (New) | Sermons | Sermons by Charles Corno | Christmas Sermon | More Sermons by Rollin Shoemaker | Prayer Request | Ask a Biblical Question | Bible Q & A | Inspirational Stories | Today's Bible Text | Sermon of the Week | Bible Study | Salvation by Faith | About Us | Survey | Other links
---
---
webmaster